Hydrogen At Your Fingertips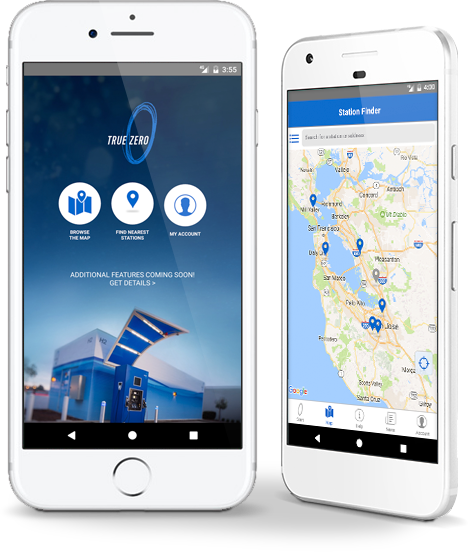 The True Zero app offers a fast, convenient way to locate hydrogen charging stations throughout California. Our app also provides time-saving updates for things like hydrogen station status, operating hours, how-to videos and more.
With stations spanning San Diego to Lake Tahoe and San Jose to Marin County, Orange County to Los Angeles and beyond, True Zero is building the world's largest network of retail hydrogen charging stations. Owners of fuel cell vehicles can drive throughout the state of California with zero range anxiety.
Charging your vehicle is easy and takes less than 5 minutes. Between stops, the only emissions coming out of your tailpipe is water vapor. Allowing both you, and our planet, to breathe easier.